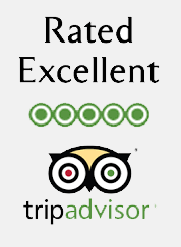 "The Real Maginot Line - An amazing walk back in time.
Tucker Tours should really be off the Trip Advisor scale, five stars are not enough!
This tour was a most amazing trip back in time. Brought to life with Richard's dramatic and detailed accounts of events, taking us to locations, giving us detailed descriptions of troop movements, explaining the good and bad military tactics and describing the personalities of the soldiers and commanders on both sides. We visited battle grounds, bunkers, weapons installations, and cemeteries and much more. We were given maps detailing troop movements and tactics and could see for ourselves what mistakes and errors were made in the battles. Richard's near lifetime acquired knowledge of the Maginot Line, his time living in the area, his local knowledge and established local contacts coupled together to make this a tour really like no other. You get to almost relive the past events whilst learning what really happened. The compliment has to be paid that at the end of the tour my old soldier father felt like he had almost been through some of the battles himself. This is truly a tour like no other. Any tour can take you to visit sites associated with the Maginot Line - but Richard's almost ceaseless commentary brings the whole experience to life. My father will have this tour as his main topic of conversation for many years to come. If you have any kind of a military background then forget the tour buses, take this tour and see what really happened at the Maginot Line."
RosaRotPanther, London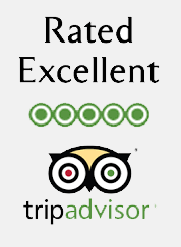 "Highlight of the trip!
To begin, I should say that I typically try to avoid any kind of guided tour. I much prefer to explore a region on my own, armed only with some maps and some companions open to going whatever direction looks interesting. This is one exception that I would gladly make again! The short version of the story is: do it, it's great!
Took a tour with Mr. Tucker as a family of four ranging from 12 to 55, with interest in history ranging from nonexistent (the 12 year old) to a history major in college. Everyone had a great time! He has an excellent sense of humor, a superb command of history (especially but not limited to local events) and overall was the highlight of our trip. We wound up planning to stay a day longer in Sedan than we had originally just so that we could take this tour, and it was ABSOLUTELY worth it! From exploring the Ardennes to going into the Maginot line, he made it clear why the line was thought to be impenetrable, how things went wrong, and explained his own ideas about why things fell apart. Unfortunately we had already made plans to travel to Paris after the tour and so we could not go late, but I strongly recommend planning your trip to maximize what Mr. Tucker can show you. He explained the story of the region from medieval times through WWII and somewhat beyond, and gave his own unique perspective on that history, the culture, etc. Would absolutely recommend to a friend, and I'm hoping to go again soon if I can! "
Jeff M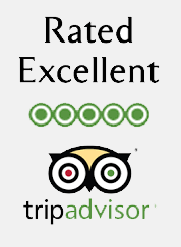 "A must for any military professional
Mr. Tucker might be one of the best tour guides out there. I have travelled to many places in both Europe and the Pacific, and his battlefield tour of Sedan is easily the best I have experienced. Mr. Tucker caters to all ages and backgrounds in order to give you a true picture of the events of Sedan. Do not be afraid to bring families along, they will find it interesting as well. If you call yourself a military professional, this tour should be required- regardless of grade. The information that you pull from this, and being able to walk/prac app the battlefield with the maps and stories he provides is on the same standard as many of our current PME programs. Without knowing it, Mr. Tucker (civilian) has developed a great understanding of maneuver warfare, and where both the French and German forces succeeded and failed in the application of the principles of war. You will pull more out of this tour than sitting in any classroom, or attending any lecture series. I highly recommend that military personnel stationed/deployed throughout Europe use Mr. Tucker's service as a way of cultivating the ideas of their soldiers/sailors/airmen/Marines and getting them interested in the history of warfare in Europe. I never studied how the Germans penetrated the Maginot line- being able to see that battlefield and think about the decisions made by both commanders left me walking away concluding that tactical errors leading to strategic consequences are actually a real thing, and that this is a perfect example that we as leaders should study to ensure it never happens again. I cannot recommend this tour enough. For background: I have never written a Trip Advisor review before. After doing this tour, I felt obligated to spread the word."
btek19 Frankfurt, Germany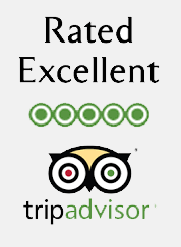 "Richard Tucker is a superb tour guide. It was an excellent tour!!!
Richard Tucker is a very switched on, personable and extremely knowledgeable guide, who gives excellent value for money. He shows you a whole wealth of information on the History of the area and the conflicts which precede WW2, especially on the French Colonial Troops who fought so bravely in all conflicts, troops such as the North Africans. He also sheds some very interesting light on the Fall of France 1940 and lots of facts you never could know, without going on such a tour with such a brilliant guide, who's passion for the history of the area is the key. I definitely recommend Richard to anyone who wants to see The Maginot Line. It was the best part of my holiday!!"
Thanks. Mike M Southampton, United Kingdom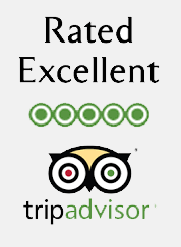 "Richard was awesome! My son and I spent the day with him, and anyone who can get my "very serious" son skipping through a dark tunnel has some seriously good people skills. Very enjoyable day, great history, beautiful views, cool casemates, forts, artillery, and history. Highly recommend a day wandering around with a funny Maginot Line history buff."
damsparky2k The Dalles, Oregon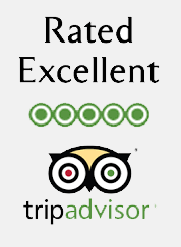 "The unforgettable trip
We are a group of fortifications' enthusiasts from Poland. We visited many places before, also in Maginot Line but the tour to petit ouvrage La Ferte with Richard Tucker was really exceptional. This area witnessed heavy combat between French and Germans in May 1940. Richard has great knowledge of these events. On our way to petit ouvrage La Ferte he showed us many blockhouses and casemates around, precisely explained French positions and Germans advance directions. We still can't believe they passed through heavy fortified lines so easily. If you want to see interesting place and hear also about its history just go on Tucker Tours!"
Stolzmann Poznan, Poland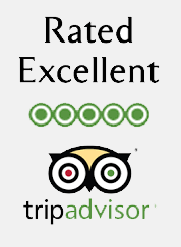 "Fantastic Tour of the Maginot Line and Sedan
Richard met my husband and I at the Train Station in Sedan for a day long tour of the Maginot Line. This was something my husband really wanted to do since he had studied history and wanted to get in to some depth understanding of the Maginot Line and why overall it failed to defend France against Germany during WWII. If you want to understand these items and visit a number of the sites as well as understanding the history behind the building of the Maginot Line, then Richard is your guy. Richard will go into as much depth of the history and visit as many sites as humanly possible. Richard also gave us a wonderful tour of the Ouvrage even after it closed (we were a little late getting to Sedan that morning), since he works closely with the people that operate this Maginot Line Site. My husband and I both wished we had scheduled another day of touring the Sedan area with Richard and his knowledge and passion of how this area of France has been impacted through the years from the Franco-Prussian War through WWII.Such a great tour. Thank You Richard!"
dgbg100106 Odenton, Maryland
"You're never quite sure of what you'll be getting from a tour you find online, but our Maginot tour was wonderful! We are both History majors and found Richard to be very knowledgeable on the history of the Maginot line, and he took us to some great spots to see parts of history we never imagined we could see up close, while enjoying a picturesque tour through the French countryside. I would definitely recommend this tour to others who have any curiosity in the Maginot line because you will not be disappointed with your unique tour of a unique history!

Thanks Richard for making our honeymoon so special!"
Erica P, USA
"… Thanks for your fantastic tour – exactly what I was hoping for. Hope you are getting lots of visitors for your excellent tour..."
Dave C, Canada
"…My brother and I recently toured the Maginot line with Mr. Tucker and had an amazing experience. He was very knowledgeable in the history and area. Having a private tour with him is the best way to explore the sites. He knew the best places to go when trying to find hidden reminisces of the past. It was also great that we could go at our own pace. He was very accommodating when picking us up from the train station and dropping us off at our hotel. If you're interested in history and you bring someone else along that is not, they will still have a lot of fun and learn a lot. Best trip ever, would do it over again just to chat with Mr. Tucker…"
Aaron J, USA
"Thank you for the wonderful tour of the Sedan and Maginot Line region. That was the highlight of Pat's visit to France. Your knowledge of the region and the military actions that occurred there was most impressive, and we all learned so much history from your comments and the landmarks you pointed out to us. Thank you for making sure we got on the right train back to Paris…all went very well."
Nancy L, USA
"Our group have undertaken a number of military history tours but we all agree that our tour of the Maginot line with Richard was not only the most instructive but also most enjoyable. Additionally Richard advised us on accommodation and touring itinerary. We travelled to each location with Richard where we were given a full account of the blockhouse and the formation of the line. The strategy and military tactics were explained and how the attack on the line was formulated and evolved. As we toured the line we heard of the history and accounts of each individual blockhouse and the role it played in the Battle that broke the line. Inside the blockhouses Richards described the lifestyle of the occupants their role and their hardships prior to and during the battle. His clear and concise account of the horror for both the defenders and attackers was fair, informative, and very moving. The subject of this tour was well researched and delivered. Richard could answer any question and invited questions and queries. His knowledge and expertise of the Maginot line was extremely impressive. His jovial delivery and bonhomie made this a truly impressive and enjoyable learning experience for our group and we highly recommend it to all. Sedan and the surrounding area is beautiful and well worth visiting."
Gerard W, Ireland
"…Richard recreated 1940 in an entertaining and extremely knowledgeable way, while showing us the most beautiful countryside too…"
John T, UK
"… Yes, we really enjoyed the tour and that was down to you. It came throughy clearly that it was not just another job for you - but a labour of love…"
Oliver G, USA
"…The tour was definitely a high point of my time in France…"
Dave C, Canada
"…We really enjoyed the tour. It was a real eye opener, full of fascinating places to visit and all well explained. Highly recommended…"
Ian A, UK
"…Thanks again for the wonderful tour. I had a great time spending the day with you and looking at all the history..."
Pamela M, USA